WEDNESDAY, JULY 24, 2013, 3:42 P.M.
Columnist Defends Race Slang Words
I see where Paula Deen has admitted that she had probably used the N-word a few times in the past. She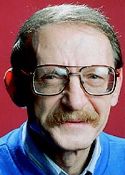 wasn't that good of a cook. She used that Southern cooking where grease is the central player. But, my God, are they going to stone her to death before this mess has ended? Well, I too have used the N-word on occasion. I may use it again for those youthful gangs in south Chicago who hold big communities in a state of siege -- shooting innocent women, young boys and girls, babies or anyone who gets in the way of their drug-dealing activities. ... I have used the word "wop" a few times in my life, and I now have three beautiful and intelligent Italian granddaughters and am very proud of them. I have used the words "spick" and "greaser" in the past and now have two half-Mexican great-granddaughters whom I love very much/Vic Deering, Lewiston Tribune. More here.
Thoughts?
---
---