Wed., July 31, 2013, 8:43 a.m.
Bill Hall: Baby Faces Better On Babies
I am grateful for the arrival of a tiny Winston Churchill look-alike who has overwhelmed cable television's usual dreary obsession with homicide trials. The baby I refer to, of course, is that little bundle of royal joy born to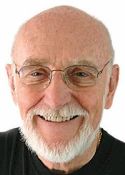 William, Britain's future king, and to his affable bride Kate Middleton. When word went out that the new baby was about to be displayed before the world, I wondered what the smallest future king looked like. I was disappointed at first when the couple walked out of the hospital door with a large blanket full of baby with nothing showing but the top of a little bald head. The photographers on the scene were yelling, "Show the baby's face." And I sat here in Idaho in front of our television, yelling from inside my little bald head, "Show the baby's face." Finally, the proud parents briefly complied. I was instantly embarrassed because, of course, you don't need to see a British baby's face to see who the kid resembles. As Winston Churchill, the wise and savvy World War II prime minister of Great Britain, once said of himself, "Madam, all babies look like me"/Bill Hall, Lewiston Tribune. More here.
Question: Do you think all babies look like Winston Churchill?
---
---