Fri., June 7, 2013, 1:25 p.m.
IFF: Here Come Idaho Revenuers
In the 1990s, it wasn't uncommon for lawmakers to laud the tax collectors and auditors of the Idaho State Tax Commission. It is better to deal with the State Tax Commission, legislators would say, than the federal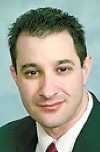 government and its Internal Revenue Service. That has changed, even reversed. Now, lawmakers openly talk about how the state's tax commission is worse to deal with than the IRS, that the tax commission has become increasingly aggressive in its scrutiny of Idaho taxpayers. It is a story that I hear over and over again as I travel the state, taxpayers tell me of being targeted by the tax commission, undergoing the agency's relentless nitpicking and reinterpretation of Idaho law. Sometimes it costs as much to fight an audit as the bill being proposed by the tax commission, so some choose just to pay up/Wayne Hoffman, Idaho Freedom Foundation. More here.

Question: Have you had good/bad experiences with Idaho Tax Commission collectors/auditors?
---
---