Mon., June 24, 2013, 8:08 a.m.
Sunday Hucks: Who Wears Tutus?
Henry Johnston, a Sandpoint High grad, wonders where former Bonner County commissioner Cornel Rasor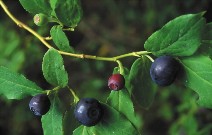 got the idea that gay men wear tutus to work. Rasor, as you may recall, is part of the Idaho GOP push to ask the 2014 Legislature to void nondiscrimination laws that add gays to human rights protections. Six Idaho cities, including Sandpoint and Coeur d'Alene, have approved the ordinances. Out and living with his partner, Alex, in Moscow, Johnston had this to say about Rasor's remark that he should have the right to fire a gay man who appeared for work in a tutu: "Where does Rasor get the idea that gays wear tutus? Media? The Internet? Watching a gay pride parade? I'm out and proud and won't deny who I am to anyone. But you won't find me in pink briefs walking down Main Street Moscow waving a rainbow flag. I think that's kind of counterproductive to our cause of proving we're 'normal' just like everyone else"/DFO, SR. Sunday Huckleberries. More here.
Other SR weekend columns:
---
---