Mon., March 4, 2013, 2:22 p.m.
Hedberg: A Spring Time Mind Set
A couple of weeks ago during one of those rare dry and sunny days, I heard a neighbor rev up his lawn mower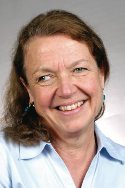 and start to cut his lawn. I wanted to go over there and say: "Really? You're so desperate for spring you're going to mow the winter stubble?" But I figured the guy was in a fragile state of mind, and it was better to leave it alone. I understand that fragile state. I have been hanging on to the filaments of sanity since about the second week of January. I'm getting older, and I appreciate life doesn't go on forever. I know my time, and everyone's time, is limited on this Earth and it's not a good idea to wish any day or season away - who knows how many more we'll have?/Kathy Hedberg, Lewiston Tribune. More here.
Question: How well did you survive the winter?
---
---