Wed., March 6, 2013, 1:33 p.m.
Rasor Among 3 Names Sent To Guv
Three potential successors to Bonner County Commissioner Joyce Broadsword's seat on the board swiftly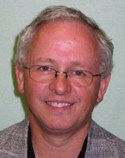 emerged on Tuesday. Dennis Engelhardt received the most votes — 20 — from the Bonner County Republican party's voter precinct committeemen, effectively making him the local GOP's top choice for the District 1 seat. Cornel Rasor (pictured in SR file photo) and Glen Bailey followed closely with 18 votes and 17 votes, respectively. The short-list of nominees will be forwarded to Gov. C.L. "Butch" Otter, who has 15 days to pick one of the nominees to succeed Broadsword/Keith Kinnaird, Bonner County Bee. More here.
Question: I'd hate to be someone who worked hard for Joyce Broadsword's candidacy to oust uberconservative Commissioner Cornel Rasor, only to see him return as commissioner because she opted for a swell job elsewhere. Wouldn't you?
---
---