Fri., March 8, 2013, 5:16 p.m.
Higher Ed, Lower Expectations
Idaho is about to lose another high value educational asset. The loss is coming, in part I suspect, because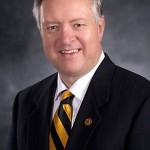 the state has engaged in prolonged and systematic disinvestment in education at all levels and higher education has been particularly hard hit. University of Idaho President Duane Nellis apparently will depart shortly for Texas Tech University in Lubbock; a 30,000 student, major research university that competes athletically in the Big 12. Nellis was named late last week as the "sole" finalist for the desirable Texas Tech job. Nellis' departure comes four years after University of Idaho supporters prevailed upon him to take the job at Idaho's land grant university by sweetening the salary offer with private dollars above and beyond what the State Board of Education was prepared to pay. The Nellis move marks the second departure of a high value U of I president to a place where education is clearly a higher priority than it is in Idaho/Marc Johnson, The Johnson Report. More here.
Question: Repeatedly, we Idahoans say that public education is important. Yet, we've watched fat, dumb and happy as the state has dismantled education. Why?
---
---