Thu., March 14, 2013, 3:54 p.m.
Banquet To Feature Genocide Expert
The Kootenai County Task Force on Human Relations Board announced today the keynote speaker and other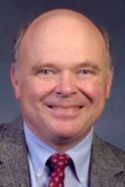 details of the upcoming 16th annual human rights banquet to be held in cooperation with the Human Rights Education Institute on Monday, April 22 at the Best Western Coeur d'Alene Inn. Gregory H. Stanton (pictured), president of the international "Genocide Watch", will deliver the banquet keynote titled: "Ending Genocide: Local Action is the Best Way to Prevent Atrocities". During his speech, Dr. Stanton will present examples of how local movements successfully defeated the Aryan Nations in the Inland Northwest, dictators Milosevic in Yugoslavia and Charles Taylor in Liberia and caused the fall of the Soviet Union and the Communist Party/Tony Stewart, Kootenai County Task Force on Human Relations. More here.
Question: Have you ever attended the annual Human Rights Banquet?
---
---