Fri., March 15, 2013, 11:21 a.m.
My 2 Cents: Gookin, Nilson Lead Way
Gotta give a H/T to Councilman Dan Gookin and NIC Trustee Ron Nilson for their enthusiastic reaction to a possible events center being built at Riverstone. During a joint meeting of the City Council and NIC trustee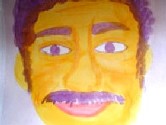 board, Gookin and Nilson said -- on "Woody TV" Channel 19 -- that an events center would benefit the community as well as the college. Also, both said that the proposed events center should be built large enough to handle events like state high school football championships that are now being lost to Moscow and Pocatello, which have domed stadiums. Gookin was optimistic that voters would pass a bond (that could be floated after creation of a Recreation District) for an events center if they were informed properly re: the benefits. Nilson, who was instrumental in the passage of the bonds to build KTEC in Rathdrum, agreed. However, both balked when the specter of the Lake City Development Corp. was raised to provide some funding. All at the meeting agreed that NIC athletic/events facilities are outdated. Christiansen Gym was built in 1944. A good example of the restrictions caused by poor facilities is the 2014 national NJCAA wrestling tournament that NIC will host -- in Spokane/DFO.
Question: I support the idea of a $12M-$15M events center that would attract events here. Also, I think the support of Gookin and Nilson is important for this idea to find traction. What do you think?
---
---