Fri., March 15, 2013, 5:05 p.m.
Polk: Idaho's Presidential MVP
There's been much ado in this sesquecentennial re: President Abraham Lincoln and his contribution to the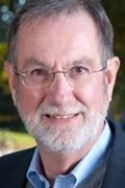 early days of Idaho. Former Attorney General David Leroy visited North Idaho recently to tell Lincoln Day Dinner listeners about Lincoln's contributions. Writing for the Ridenbaugh Press, Martin Peterson of Boise argues that there is one president who stands head and shoulders above the rest, including Lincoln. when it comes to impact on Idaho. Without James K. Polk, the 11th president who served one successful term, argues Peterson, there would have been no Idaho. You can read Peterson's reasoning here.
Question: Any of you know much about James K. Polk without Googling him?
---
---