Tue., March 19, 2013, 9:10 a.m.
Hall: Drinking Coffee The Waxy Way
Until recently, coffee was part of the glue that holds couples together. Previously, when two people moved in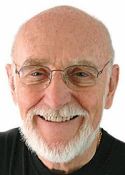 together, they were, without realizing it, creating several subtle tests of whether they could exist as a permanent pair. Coffee, for instance. If he likes his coffee dark and strong and she likes hers light and bland, they are confronted with a choice: They can each make their own separate pot of coffee. Or they can compromise on something halfway between the two.Or maybe it's not coffee. My wife doesn't care for coffee. I do. So coffee was not our test when we decided to pair up for life. Granted, her distaste for coffee seemed a bit strange to me. What kind of grown woman doesn't like coffee?/Bill Hall, Lewiston Tribune. More here.
Question: Do you and your mate share the same taste for coffee?
---
---