Wed., March 20, 2013, 8:43 a.m.
Adams Bottles Up Sewer Expansion
Possible change of course. The city of Coeur d'Alene is considering asking voters for approval for millions of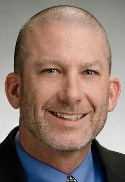 dollars in upgrades for its wastewater treatment plant instead of getting the go-ahead from a judge because of one councilman's pledge to tie up the matter in court. The City Council voted 4 to 2 Tuesday for staff to begin crafting what language on the ballot could look like if the city should send the issue to ballot in May. A couple months ago, the city unanimously sought a judicial confirmation that would allow the city to spend at least $33 million in upgrades to the plant in light of stricter federal discharge requirements. But Councilman Steve Adams - who voted in favor of the judicial confirmation - reversed his stance about a month ago and said he would appeal 1st District Judge John Luster's decision should Luster rule in favor of the city/Tom Hasslinger, Coeur d'Alene Press. More here.
DFO: This reckless action by Councilman Adams could cost the city $1 million per month in EPA fines and lead to a moratorium on sewer hook-ups, stopping the resurgence of the local housing industry. Also, it could lead to sewer fees in five years of $70 per month. It was amazing to watch Adams stubbornly shrug off those warnings from the city attorney and wastewater treatment manager last night.
Thoughts?
---
---