Wed., March 20, 2013, 3:10 p.m.
Witness: Adams Was Out Of Control
Councilwoman Deanna Goodlander: Mr Adams has his facts a little skewed. He was out of control and Mike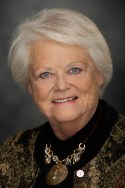 Kennedy along with Ron was trying to get him to calm down. He shook his fist not two inches from the Mayors face and she reacted telling him to back off, when he did not do so she in her words "lost it" She later felt badly that she had allowed him to make her so angry. I find it sad that Mr Adams fans find it acceptable for him to abuse staff members, the Mayor and other members of the council as well as the potential damage that he could cause to the citizens of Coeur d'Alene. I also find Mr Adams search for constant publicity for his behavior and his lack of respect for the professionals that work for the city a matter of deep concern.
Question: Hmm. Sounds like there are a number of eyewitnesses to the incident involving Adams, Gridley and later, Mayor Bloem. What do you think?
---
---