THURSDAY, MARCH 21, 2013, 8:49 A.M.
Adams: Bloem, Gridley Made Threats
The lone city councilman who opposes the city's request for a judicial confirmation said his opposition to the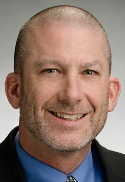 issue earned him threats from the mayor and city attorney following a meeting late Tuesday - claims the two officials deny. Steve Adams, the second-year councilman who opposes paying for $33 million in upgrades to the wastewater treatment plant, said City Attorney Mike Gridley told Adams to "(bleep) off" following the four-hour meeting and Mayor Sandi Bloem said she wanted to punch the councilman's nose off. "For the City Attorney to verbally assault me, twice now, with inflammatory and derogatory comments, is a violation of his attorney code of ethics and, according to the city's personnel rules, is insubordination," Adams stated in a press release, calling for Gridley's termination and an apology from Bloem. Bloem and Gridley said they didn't threaten the second-year councilman/Tom Hasslinger, Coeur d'Alene Press. More here.
Question: How do you think this is going to play out?
---
---