Fri., March 22, 2013, 9:40 a.m.
Eubanks Files For Seddon's Seat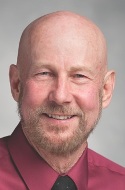 Dave Eubanks is challenging Ann Seddon for the Zone 4 seat on the Coeur d'Alene School District Board of Trustees. Eubanks filed a petition for candidacy late Wednesday. Seddon was appointed to the Zone 4 seat in May and announced last week that she is seeking election to the position. The election will be held May 21. The deadline for candidates to file their paperwork is 5 p.m. Friday. To seek election to a seat on a school board, an individual must be a registered voter and reside in the zone connected to the position/Coeur d'Alene Press.
Question: Eubanks or Seddon?
---
---