Fri., March 22, 2013, 3:57 p.m.
Mary Decries 'Balance'
In her latest OpenCDA.com newsletter, Mary Sousa rips into the new Balance North Idaho group, which has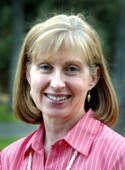 been enthusiastically endorses by the Coeur d'Alene Press and Huckleberries. Sez Mary: "The group claims their mission is to 'endorse and promote candidates and issues in local non-partisan elections.' They state they want people who are fiscally responsible. So I looked up the board members of this group and almost fell off my chair. These people seem to have one very big thing in common, and it's not balance. They do NOT want the public to have a vote!" Mary then goes on to rip 3 of the 5 leaders of the Balance group -- Sara Meyer and Eden Irgens, for stopping Mary's recall attempt in its tracks last year, and former NIC board member Mic Armon. Owner Steve Widmyer of the Fort Ground Grill and Elva Allan, wife of Coeur d'Alene Indian Tribal Chairman Chief Allan, escaped Mary's considerable wrath. This time. More here.
Question: I wonder what Mary's definition of balance is?
---
---