Mon., March 25, 2013, 8:52 a.m.
Press: Adams Saga Gets Weirder
After almost a year and a half of on-the-job training, the Adams saga just gets weirder. It reached a low-water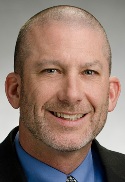 mark last week in yet another heated debate over the city's wastewater treatment plan, this time a post-meeting whizzing match first with City Attorney Mike Gridley and then with Mayor Sandi Bloem. Bad words, pointy fingers and clenched fists all reportedly were wielded. Feelings ended up being the only articles that were actually bruised in the final act of this particular high schoolish drama, but some very real concerns are emerging among the electorate. When it comes to ideology vs. policy, is Adams just playing devil's advocate, or is he actually the devil?/Coeur d'Alene Press Editorial Board. More here.
Thoughts?
---
---