Tue., March 26, 2013, 11:14 a.m.
DFO: All 'Republicans' Are Not Alike
The decision by veteran Treasurer Tom Malzahn to withdraw plans to retire should serve as a warning to all Kootenai County Republicans that something's very wrong at the Central Committee level. Malzahn rescinded his retirement because he isn't confident that the Central Committee would pick at least one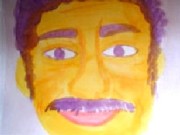 qualified person among the three names it would send to the County Commissioners to fill his vacancy. Everyone knows that Treasurer Malzahn considers his able assistant, Laurie Thomas, to be the most qualified person in the county to fill his shoes. But rumors abound that a subgroup within the Central Committee was lobbying actively behind the scenes to make sure that Laurie's name wasn't among the three sent to the commission. The in crowd wanted a party hack instead. The GOP Central Committee no longer can be trusted to act in the best interests of the public. Rather, it has become a vehicle for Constitutionalists, Libertarians, Ron Paulers, and various other elements of the local Tea Party to push their extreme agendas under the name of the Republican Party. For the past year, we have watched as "Republican" activists have created turmoil on the Coeur d'Alene City Council and Coeur d'Alene School Board. Councilman Steve Adams, a former North Idaho Patriot for Ron Paul, won office as a "Republican" and now has Coeur d'Alene facing an economic disaster as a result of his flipflop stand against wastewater treatment expansion. The Coeur d'Alene School Board, including three appointees, all of whom have Republican Party backing, has bounced from one self-inflicted controversy to another in the last 9 months. Malzahn's decision puts a fine point on the radicalism of the local GOP CC. Anyone who stands up to this new version of the Grand Old Party will be denounced as a "liberal" and trashed. But that's a small price to pay to take our Kootenai County communities back from the right-wing RINOs/DFO.
---
---