Wed., March 27, 2013, 5:32 p.m.
Sun Belt Welcomes Vandals Back
After the Idaho State Board of Education approved the University of Idaho's request to seek membership in the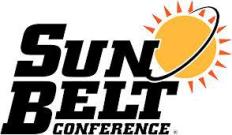 Sun Belt Conference, athletic director Rob Spear confirmed via Twitter that UI will join its old conference in football only in 2014. Spear tweeted: "I want to the thank our State Board of Education and Regent of the UI for approving football membership in the Sun Belt." Idaho was a Sun Belt member from 2001-2005, before joining the WAC — a league that lost most of its core members through conference reshuffling in the past year/Josh Wright, SR. More here.
DFO: I wouldn't have said this a year ago, but I'm glad to see this happen. As a result of the discussion we had earlier this year re: Idaho's determination to remain a top division school, I changed my mind re: whether they should return to the Big Sky Conference. AD Rob Spear has pulled a rabbit out of the hat by finding a conference to handle football and putting the rest of UI's sports programs in the Big Sky.
Question: Have you ever changed your mind re: a subject as a result of the discussion here?
---
---