Fri., March 29, 2013, 4:41 p.m.
Nonini, Other Frosh Sink Ed Budget
When several House Republicans sought to defect to the Senate during the 2012 elections, the conventional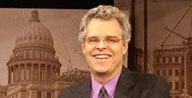 wisdom held that this shift would make the Senate more conservative — and more like the House. The verdict: Yes and no. The newcomers certainly had a profound impact Wednesday, when the Senate rejected the 2013-14 public schools budget. The six Republican newcomers all voted against the budget: Cliff Bayer, Boise; Jim Guthrie, McCammon; Marv Hagedorn, Meridian; Bob Nonini, Coeur d'Alene; Jim Patrick, Twin Falls; and Steven Thayn, Emmett. Senate Education Committee Chairman John Goedde and fellow budget opponents needed every one of these votes, since the $1.308 billion budget was voted down by a 17-18 margin/Kevin Richert, The EDge. More here.
Question: Why am I not surprised that Bob "No Comment" Nonini joined Goedde in this rebellion against the $1.3B Education budget?
---
---