Wed., May 1, 2013, 1:24 p.m.
My 2 Cents: Right Kind Of Republican
In a comment below, Jennifer Locke asks: What's wrong in nonpartisan races with identifying yourself as a member of a political party, especially the dominant local Republican Party. Rather than go into the pros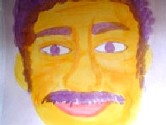 and cons of partisanship in a nonpartisan race, I prefer to focus on a larger issue. There are Republicans then there are Johnny-Come-Lately ideologues hiding behind the Republican brand. Former legislator Phil Hart is a good example of a politician who switched to the Republican Party brand after he failed to get elected as a Constitutionalist. Councilman Steve Adams is another Constitutionalist who embraced the Republican brand and rode to victory in the last Coeur d'Alene municipal election. At Huckleberries Online, I want to make sure that those who brand themselves "Republicans" in nonpartisan races aren't Tea Party ideologues trying to push a political agenda, esp. one that conjures the boogeyman United Nations. In partisan races, this blog wants to make sure that readers know the difference between the true Republican Party candidate in a partisan primary and the Far Right Tea Party one. Last spring, Kootenai County GOP primary voters showed they preferred real Republicans to Tea Party activists when they picked Sheriff Ben Wolfinger, Prosecuting Attorney Barry McHugh and Commissioners Dan Green and Todd Tondee. The Tea Party is constantly trying to build its base in conservative Kootenai County, as it has in Bonner County -- and controls the "Republican" Central Committee. Democrats have little to no chance of winning a race in Kootenai County (although their odds improve a little in Coeur d'Alene). The key to quality representation in partisan and nonpartisan races is to elect the best of those who call themselves Republicans, by making sure they are Republicans who value progress, good jobs and all their constituents -- and aren't beholden to any ideological group/DFO.
Question: Do you understand the difference among the Republican factions?
---
---