Thu., May 2, 2013, 11:36 a.m.
My 2 Cents: Retire? Why?
After the Coeur d'Alene School Board trustee forum Wednesday, retired Judge Gene Marano asked me when I planned to retire. When you're 63, you get asked that a lot. One Coeur d'Alene Press Online commenter has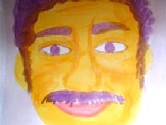 sweet dreams, contemplating the day that I retire. My long and short answer to people who ask? I don't know. As long as I'm having fun and being challenged -- and as long as Huckleberries Online makes a difference in the Coeur d'Alene area as an alternative voice, I'm good. Why mess things up with retirement? I feel a deep obligation to the Coeur d'Alene community to share my experience, institutional knowledge, and, yes, opinons with the nearly 11,000 who tune in here, regularly and occasionally. And I feel the same obligation to run a Web site that provides a civil forum for commenters. I'm a lifelong Republican, but I consider those in control of the local Republican Central Committee to be radical. Partisan politics matters almost nothing to me when it comes to picking the best candidate for a partisan or nonpartisan elected position. I'd like to think that Huckleberries, online and Sunday print, provides some measure of balance to our sometimes hysterical local politics. Of course, things can change. Health. Another interest. God changing direction in my life. Who knows? Mebbe the SR will grow tired of me after 29 years and boot me to the curb. I once thought that I'd like to work as a journalist until I was 70 -- just to say I'd been in the business 50 years. I started at age 20. But that's too far down the road. At the moment, I'm targeting Nov. 20, 2015, as a time to reassess. If I'm still drawing breath, I'll be 66. You can ask me then how much longer I plan to go/DFO.
Question: When do you know whether it's time to retire?
---
---