Tue., May 7, 2013, 5:20 p.m.
Cis, DFO Tired Of TV Programming
In her blog post today, Cis/From A Simple Mind writes re: the growing disgust she has with television programming: "I guess I find it disgusting … when we have young men and women dying fighting a war none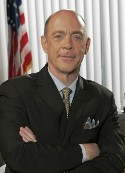 of us wanted. And the national news barely mentions them. But let a star, get drunk (Reese Witherspoon) and sass a police officer because they are arresting her husband for DUI. Even when the young lady explained and apologized a day or so later, they still run it like it is a life and death thing." I'm disgusted with the programming that passes for sitcom. Actor J.K. Simmons ("Juno's" father, Will Pope in "The Closer") is in a new show ("Family Tools"), which I watched for 15 minutes before switching channels. In that time, a sales clerk at a hardware store grabbed her breast while trying to entice the son of Simmons' character. I've also grown tired of the death march of CSI shows. Give me sports of "Duck Dynasty."
Question: Which shows do you watch regularly on TV? Why?
---
---