Tue., May 14, 2013, 8:40 a.m.
Adams Votes Against Cops, Lease
City Councilman Steve Adams doesn't want to hire two more police officers despite the department's claim it's understaffed. Nor does the second-year councilman support the city extending its lease with the University of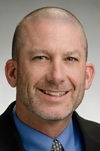 Idaho to allow the school to operate at the Harbor Center inside the education corridor. He says government doesn't have a role in education, which is why he's voting against the lease extension. And as for the additional officers, he opposes paying for them with the help of a federal grant, which is what the police department is proposing. "I'm not opposed to having additional officers or increased public safety, but I am opposed to the funding method, as I have been in the past," said Adams, nicknamed by some Dr. No for frequently voting no, including against any grant tied to federal money, on Monday/Tom Hasslinger, Coeur d'Alene Press. More here.
Question: Do you think Adams is making a principled stand?
---
---