Thu., May 16, 2013, 11:38 a.m.
DFO: In Praise Of Reagan Republicans
As you know, I'm not a fan of the attempt by the Reagan Republicans to insert their endorsees into nonpartisan offices in Coeur d'Alene under the name "Republican." I like RR founders Ron Lahr and Jeff Ward. But I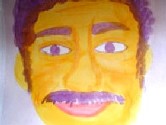 consider the successes they've had so far (think: Coeur d'Alene Councilman Steve Adams and, mebbe, NIC Trustee Todd Banducci) has hurt good government in my hometown. However, there is a silver lining to Ron & Jeff's pedal-to-the-metal attempt to make everything about Hard Right partisanship. The Coeur d'Alene School Board and Kootenai Hospital District campaigns have come under intense scrutiny. In the past, these nonpartisan elections have been snoozers for all but insiders. Ditto for the North Idaho College trustee elections. I've never voted in a hospital election. In fact, I wouldn't know who the candidates are, without the decision by the Reagan Republicans to attempt to expand their political turf by establishing a beach head at KMC with two endorsees. The Reagan Republicans' takeover of the controversial Coeur d'Alene School Board is another example of the heightening attention paid to this important nonpartisan election. Trustee forums have attracted good audiences, including a packed one at the Mica Grange. The rise of Balance North Idaho is a direct result of the controversial action by the Reagan Republicans to insert partisanship into nonpartisan offices. The Reagan Republicans deserve credit in spotlighting offices that draw poor voter turnouts. That should trigger a bigger turnout than usual. I'm hoping, for the sake of good local government, however, that most of their candidates lose/DFO.
Agree/disagree?
---
---