Mon., May 20, 2013, 3:34 p.m.
My 2 Cents: Vote & Save The Shire
Do I have to twist your arms to get you to the polls Tuesday to vote in the Kootenai Hospital Board and local school board elections? The Reagan Republicans and Bjorn Handeen's Ron Paul ground troops will be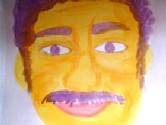 beating the bushes for votes to extend ultraconservatism deep into the heart of Coeur d'Alene. We've already seen the silliness of what one Reagan Republican endorsee, Councilman Steve Adams, can do in an elected position on a criticial board. Adams, as you know opposes any proposal attached to federal dollars, including the hiring of two more desperately needed police officers. Some individuals from the same side of the ideological divide as Adams are running for local school boards. We've seen how far to the right that the Coeur d'Alene School Board lurched since the County Commission and other trustees have made three appointments to pack it with archconservatives. The Reagan Republicans have targeted local elections because they traditionally have a poor turnout, which means a motivated force can win seats for their candidates. Balance North Idaho has done as much as it can to provide loyal opposition to the Reagan Republican power brokers. Now, it's your turn to not only vote against partisan politics in nonpartisan races. But get friends, family and neighbors to do so, too. If you need motivation, consider the 2009 race for the Coeur d'Alene City Council seat still occupied by Councilman Mike Kennedy. Kennedy ultimately won by 3 votes. Those 3 votes meant the difference between a new McEuen Field and a tired, old one. Between the expansion of the Education Corridor and business as usual at landlocked North Idaho College. I want every Berry Picker who is qualified to vote in the school and hospital board elections. And tell Grandma and your siblings to do so, too/DFO.
---
---