Tue., Nov. 5, 2013, 3:52 p.m.
Carlson: Idaho's Shadow Shogun
His name was Gideon Oppenheimer. Pudgy with thinning hair, he looked incongruous in his white Jaguar XKE called the rocket. From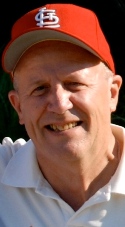 1960 to 1969 he pursued Idaho's best and brightest high school graduates as assiduously as Alabama Coach Nick Saban would pursue a top prospect.. He wanted Idaho's student cream to attend his beloved alma mater, Columbia University. Wealthy and single, he enjoyed publishing a Meridian newspaper and practicing law. He cultivated Idaho high school counselors, obtained SAT scores, and roared off in the rocket to anywhere he could identify a potential recruit. Oppenheimer would passionately pitch Columbia. Cultured and sophisticated, he loved books, music, fine cuisine and duplicate bridge. And his adopted state, though he often decried its politics. In 1969, though only 49, he died of heart failure. By then he had recruited over 60 of Idaho's best. While he never was pushy about it, he sent each off with encouragement to return and contribute to Idaho's future/Chris Carlson, The Carlson Chronicle. More here.
DFO: Chris Carlson's lessons in recent Idaho history and the key players that formed this state ... are golden.
---
---