Handelman No Longer 'Interim' Supt
At this evening's school board meeting, the board took action to forgo a superintendent search and enter into contract negotiations to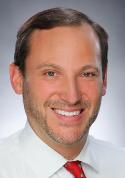 make "interim" superintendent Matthew Handelman the district's permanent superintendent. "We are very wise to realize we have an excellent leader right here and the district is well off if we give Matthew Handelman a permanent contract," stated Trustee Eubanks. Board members agreed. "Our district has gone through a phenomenal amount of change in a short period of time," stated Trustee Hazel. "Matt is well regarded in our community and is the constant we need at the helm of our district." "It is our responsibility as a board to ask the right questions and look at our options. After careful consideration and reviewing his resume and the impressive work Matt has done for our district in the last three years and in leadership positions prior, I feel confident we have the right person here that can do the job," stated Trustee Seymour/Laura Rumpler, Coeur d'Alene School District spokeswoman. More below.
Question: Good choice?
Chair Hearn explained that board members have spent the last several weeks talking to school district staff and a variety of people out in the community, asking about their experiences in working with Handelman. Chair Hearn concluded the board discussion stating "we don't need to look elsewhere - we need a steady hand and Mr. Handelman provides expertise and work ethic to lead this district."
Matthew Handelman began a one year "interim" superintendent contract on July 1, 2013. Handelman spent the previous three years as the district's associate superintendent, also serving as the district's director of curriculum and director of elementary education.
---
---