Wed., Nov. 6, 2013, 1:25 p.m.
Crimestoppers Offers Reward
Crime stoppers of the Inland Northwest has offered a cash reward for information leading to the arrest of fugitive Douglas J. Standish for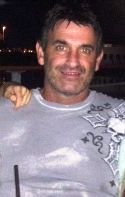 kidnapping. He is 49 years of age, a white male, 5'10, 225 lbs, brown hair, and hazel eyes. His photo is attached to this release. In November 4th 2013 at approximately 3:35 pm Coeur d'Alene Police officers responded to the 400 block of Idaho for the report of a kidnapping. A female reported that she was taken at gunpoint from her home in Coeur d'Alene at 10:00am and held by a male that is known to her. The victim was let go by the suspect near a law office on Idaho St and immediately called police. The vehicle Standish fled in was a Town and Country van owned by the victim. The van was later recovered by officers in the 600 block of Hubbard Ave at Harbor Plaza. It is unknown if Standish has acquired another vehicle. More below.
Officers continue to search for Standish. He is considered armed and dangerous.
---
---