Wed., Nov. 6, 2013, 11:25 a.m.
DFO: Job Isn't Done
After the Coeur d'Alene School Board election, I wrote that part of the job had been accomplished re: returning local government in Coeur d'Alene to good hands and civility. I said that the sweep by nonpartisan candidates over ideological ones was encouraging. But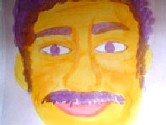 that the city still needed to hang on to the mayor's seat and three City Council seats in the wake of the divisive 2012 recall effort. Last night, that was accomplished by a strong vote of residents who are tired of the ongoing negativism of a small, but noisy element in our community. Unfortunately, the job still isn't over. The community is still represented in the Idaho House of Representatives by one of the ringleaders of community divisiveness -- state Rep. Kathy Sims, R-Coeur d'Alene. Also, it may be past time to replace state Sen. John Goedde, R-Coeur d'Alene, who as Senate Education Committee chairman joined hands with then House Education Chairman Bob Nonini, R-Coeur d'Alene, a Tea Party ideologue, to usher the Luna Laws into existence for a short time. It doesn't make sense to clean up Coeur d'Alene (District 4) local government without addressing the legislative leadership that should be reflecting community values rather than leading its own crusades against urban renewal (Sims) or caving to Tea Party pressure on schools (Goedde). We also need to keep an eye on the courthouse, where the Tea Party RINOs were thisclose to snatching the treasurer's office by appointment before public servant Tom Malzahn decided to forgo retirement to prevent them from doing so. It's important to keep good representation in the courthouse as well as our legislative districts. The coalition of Unaffiliateds (62% of the registered voters) and the Balance North Idaho organization needs to stick together for at least 2 more election cycles in 2014. Also, there's some mop-up operations that need to occur with two elected officials each on the School Board and on the Coeur d'Alene City Council. But that'll have to wait until 2015/DFO.
---
---