Thu., Nov. 7, 2013, 2:25 p.m.
DFO: Unaffiliateds Should Flex Muscles
I keep thinking about those amazing numbers that SR colleague Scott Maben extrapolated from the Kootenai County registered voters list. 32% Republican. 7% Democrat. 61% Unaffiliated. I know many of the Unaffiliated probably vote Republican. But for some reason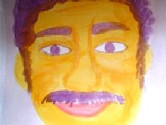 they don't want to sign on the bottom line as a Republican. Which means that the dysfunctional, local Republican Party has too much power in electing our legislators and courthouse elected officials. After all, with only 32% of the registered voters in its corner, the GOP is able to choose which candidate will have the magical "R" after his or her name -- and becomes the odds on favorite to win in the general election, where Democratic candidates serve as political road kill. Good moderate candidates can win GOP primaries, if they are available & the Unaffiliateds "Clothes Pin Republicans" are willing to register to vote for them. Moderates swept the two commissioner seats as well as the sheriff's and prosecutor's offices in the last election. However, the legislative offices appear to be available for the pickings for ideological or radical Republican candidates. Overall, the dominant Unaffiliated group appears to be more moderate than the various sects of the minority Republicans, as is evidence by the vote result in the Coeur d'Alene and Post Falls elections this week. The dominant Unaffiliateds need to figure out, between now and the filing season for county and legislative offices next spring, how to make as appropriate impact on the courthouse and legislative primaries next spring/DFO.
Question: Are you an Unaffiliated?
---
---