Fri., Nov. 8, 2013, 9:44 a.m.
CdA Charter Not For Everyone
IdahoED News takes a hard look at Coeur d'Alene Charter Academy and its rigorous standards:
While the school that serves 720 kids in grades 6-12 reaches high achievement, it does so with non-conventional and maybe controversial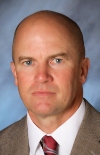 characteristics. Students wear uniforms, use very little technology and read classics such as "Frankenstein," published in 1818. School leaders are outspoken in asking for autonomy and would prefer no government intervention or help. "Yes, I'm a rabble-rouser," (Principal Dan) Nicklay said. At least 20 percent of students leave the academy to return to a traditional school, Nicklay said. More than 30 percent transfer after the eighth grade, not wanting to continue in the rigorous high school program. The school has a smaller waiting list of about 100 compared to other Idaho charters that can have double or triple the wait lists/Jennifer Swindell, IdahoED News. More here.
Question: Have you enrolled any of your children in Coeur d'Alene Charter Academy? Did you like the results?
---
---