Fri., Nov. 8, 2013, 10:16 a.m.
Deanna: Local GOP Going Cultish
Councilwoman Deanna Goodlander: I have considered myself a Republican since my college years, but in todays Republican world in our area I begin to have my doubts. I was a member of Pachyderms for several years and also Republican women. what I began to see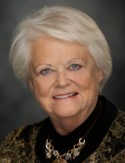 was a weekly indoctrination of speakers with only one agenda. Almost like a cult. When the Mayor and I asked to speak to Republican Women about McEuen Field, we were asked if the presenters were Republican, If we could attest to that we might be allowed to present. Frankly, I did not know nor care if City staff members were Republican or Democrat. None of my business. What I did see was that there was no interest in open communication only communication that matched the agenda. I have thought a lot about what is happening in our area, What I did see as a Council Member was a parade of angry disrespectful faces at Council Meetings. And they were the same faces always. It was their way or the highway. This past election also was a continual parade of mean spirited negative mailings and personal attacks. It's not healthy, its bad for the spirit to be so angry all the time.
Question: The local Republicans have driven good public servants like Christie Wood and Deanna Goodlander from their Ever-Shrinking Tent -- and they wonder why they lost the city elections badly? What did Einstein say about insanity: "Insanity: doing the same thing over and over again and expecting different results." Thoughts?
---
---