Mon., Nov. 11, 2013, 3:19 p.m.
Country Joe Spoke For Many Of Us
On this Veterans Day, 2013, my mind goes back 44 years. Back to the summer of 1969, when I would rise most mornings before the sun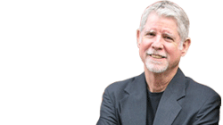 was up, fuel my river patrol boat and, with my crew of three, head out through the headlands protecting Vung Ro Bay and onto the usually calm waters of the South China Sea. Once there, I would cut the engines, and we would sit, smoking, or dozing or eating our C rations, and wait for the sun to come up over the horizon — a horizon set in the direction of home, a mystical place we referred to as The World. I left Vung Ro sometime early the following December, and Vietnam for good on Dec. 9. I departed the Oakland Army Terminal the following day with my separation papers in one hand, $400 in cash in the other. That was the moment I consider the beginning of my adult life/Dan Webster, Dually Noted. More here.
Question: Did you or a family member serve in Vietnam?
---
---