Wed., Nov. 13, 2013, 8:52 a.m.
Thayn, Fulcher Headed Our Way
State Sen. Steven Thayn, a Republican from Emmett, has made Coeur d'Alene one of the six stops on a pre-legislative tour his new group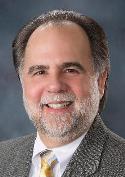 has organized. His new group MP2 - or MP Squared - will conduct a panel discussion at 7 p.m. Monday inside North Idaho College's student union building. Thayn will be on the panel with fellow Republican state legislators Sen. Russ Fulcher of Meridian, Sen. Steve Vick of Dalton Gardens, and Rep. Vito Barbieri of Dalton Gardens, pictured. The panel will discuss Common Core education standards and President Barack Obama's health care law, among other topics. Thayn said MP Squared's philosophy also will be discussed. "This isn't a debate. It's more of a brainstorming session," Thayn said Tuesday. "We hope to have some audience participation." He said he will use the tour to publicize some bills before the next legislative session/David Cole, Coeur d'Alene Press. More here.
Question: Anyone want to predict the stand this panel will take on Common Core and Obamacare?
---
---