MONDAY, NOV. 18, 2013, 10:59 A.M.
UIdaho Names New President
Chuck Staben, pictured, provost and vice president for academic affairs at the University of South Dakota, has been named the new president of the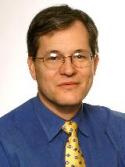 University of Idaho; the state Board of Education voted unanimously today in favor of the choice. Staben's salary will be $350,000 a year, and he was appointed for a term of three years, starting March 1. Staben is a biochemist with a Ph.D from the University of California at Berkeley and a BS from the University of Illinois. He's been at South Dakota since 2008, and previously served as a vice president and professor at the University of Kentucky, from 1989 to 2008/Betsy Russell, Eye on Boise. (Photo: University of South Dakota Web site)
Question: Do you support this choice?
---
---