Thu., Nov. 21, 2013, 8:27 a.m.
Edit: Idaho D's MIA On Patterson
We went looking for the pulse of the Idaho Democratic Party the other day. We couldn't find it. Only a political party without a heartbeat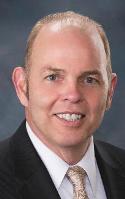 lets the Idaho GOP off the hook while it tolerates a twice-accused and once-convicted sexual offender among its ranks in the state House of Representatives. Rep. Mark Patterson, R-Boise, pleaded guilty to a 1974 assault with intent to commit rape in Florida. But, because the judge gave him a withheld judgment, he's entitled to say he has no felony conviction. Three years later, Patterson again was charged with rape, this time in Ohio, where he was tried and acquitted. Patterson blames everyone else for his troubles: Ada County Sheriff Gary Raney had no business disclosing his criminal history, the victim in the Florida case recanted, the cops lied and, of course, Patterson has a hazy recollection of the incident because chemotherapy treatments impaired his memory. Patterson kept all of this from the voters when they elected him last year. Anywhere else, Democrats would be all over Patterson and his party/Marty Trillhaase, Lewiston Tribune. More here.
Question: Why do you suppose Idaho Democrats haven't said anything about Patterson scandal?
---
---