Fri., Nov. 22, 2013, 8:26 a.m.
Deanna: Mudgy Can Handle Vandals
Deanna Goodlander (RE: Let's get Mudgy/McEuen Field vandals): Mudgy's tough, he can take it. I was sharing studio space with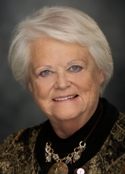 brother Terry Lee when Mudgy was in creation. It was great to watch as Terry first sculpted a small Mudgy and then carved the big guy out of Foam and then applied the clay over the foam to create the full size Mudgy. Then they took him to the Foundry and cut him into little pieces again and poured each piece in molten bronze and welded him back together again. When they welded him together they reinforced the inside with steel so that he could handle all the kids and adults crawling all over him. It's an amazing process.
DFO: Whenever I have guests from out of town, especially if they have little kids, I take them on the Mudgy & Millie walk ... all around the town. How about you?
Question: Has Mudgy & Millie become part of the fabric of this community?
---
---