Fri., Nov. 22, 2013, 1:40 p.m.
Uber-Cons Link Simpson To Actor
Actor Alec Baldwin, facing backlash over anti-gay remarks recently directed at a photographer, is now an attack line in Idaho politics.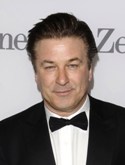 Earlier this morning, the conservative group Club for Growth sent out a press release slamming GOP Congressman Mike Simpson as an "Alec Baldwin Republican" who is "more in touch with the values of Hollywood liberal Alec Baldwin than it is with the people of Idaho." The release also features a photo of Mr. Simpson with two "liberal Hollywood actors and Obama supporters"–Mr. Baldwin and Kevin Spacey. On Twitter, Club for Growth spokesman Barney Keller called the photo "EPIC," adding that it "kind of speaks for itself, no?"/Colin Campbell, Politicker, Observer.com. More here.
DFO: I consider Alec Baldwin to be a terrific actor -- and a horrible human being.
Question: Do we have any "Alec Baldwin Republicans" in North Idaho?
---
---