Mon., Oct. 7, 2013, 10:36 a.m.
Deanna: A Waste Of Votes
Deanna Goodlander: Politics 101: Was thinking over the weekend about the upcoming elections and how they work. Over the last few elections the Reagan Republican/ Rally Right supported candidates have received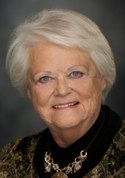 pretty much the same amount of votes. They have a solid base that is going to vote for whoever they endorse. In the case of the race between Woody McEvers, Amber Copeland and Sharon Hebert, people voting for Amber might just as well vote for Sharon, it will have the same effect. While I think Amber is a nice person and very bright, I wonder if she is a serious candidate for Council. When she ran before and lost she had an opportunity to get involved with the city by serving on committees or any number of options, instead she just showed up at election time and threw her name into the hat again. It's fun and gets your name in the paper. Same goes for Joe Kunka, same story, no involvement, just show up and get enough votes to change the election.
It seems to me that there should be some public service to show you really want to serve before you run for the big job.
DFO: I believe Amber Copeland will take votes from incumbent Woody McEvers, while Joe Kunka will take votes from Mary Souza. Also, I believe Gary Herfluth will be a nonfactor in the Kiki Miller/Noel Adam race.
Question: Do you agree with Councilwoman Goodlander that a vote for either Amber Copeland or Joe Kunka is inadvertently a vote for the Reagan Republican in the race?
---
---