We should put guns in schools. Who didn't have some sort of reaction when reading those words? In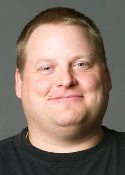 Sandpoint, Idaho, school district residents have had the "opportunity" to debate about guns in schools. They are debating whether or not to allow teachers to have possession of firearms.I read an article that included a photo of a teacher who was going into a classroom with an active shooting. The photo showed a young boy lying in the hallway. I couldn't even imagine such training exercises happening while I was in school. It feels weird to say that I am in favor of allowing firearms in schools for protection. I am pro-gun. I believe the Second Amendment secures the right for the people to keep and bear arms. I was in ROTC when I was in high school. I was part of the rifle team. I remember the day we were going over gun safety and there was a .22 rifle in my classroom. It didn't seem out of place at the time/Scotty Anderson, Moscow-Pullman Daily News. More here.
Question: Did you grow up around guns?