Wed., Oct. 16, 2013, 11:56 a.m.
Anniversary: Idaho Rejects Prohibition
Eighty years ago, October 17, 1933, Idaho approved ratification of the 21st Amendment to the U.S.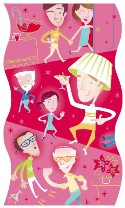 Constitution, ultimately repealing the 18th Amendment and ending Prohibition. Today, the state's wine and spirits industry supports a multi-million dollar economy, employs thousands of workers, and provides millions of dollars in tax revenue to the state and federal governments. Marking this occasion, the Wine & Spirits Wholesalers of America (WSWA) released a detailed economic snapshot of the industry's impact in Idaho. The wine and spirits industry supports 3,590 direct jobs in Idaho, which includes more than 480 workers at wholesaler firms. The total economic impact of the industry in the state is $628 million, according to an economic analysis released by WSWA and prepared by New York-based John Dunham & Associates. More here.
Question: I once worked in a liquor store to make ends meet during my college days. How about you? Did you ever make a living selling beer, wine or booze?
---
---