Wed., Oct. 23, 2013, 2:40 p.m.
Trustee Recall Has 75% Of Signatures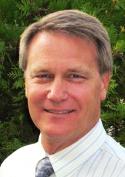 A North Idaho school trustee who is pushing a plan to arm teachers could face a recall election. Opponents have gathered 75 percent of the signatures needed to launch a recall election against Lake Pend Oreille School Board chair Steve Youngdahl, according to Jessica Robinson of Boise State Public Radio. "There's a fantasy that's out there, that if we have all of these armed teachers, we're going to deter this threat and the teachers are going to be able to return fire and it's going to be more like a 'Die Hard' movie than a classroom," Tom Bokowy, a Sandpoint area parent, told Robinson/Kevin Richert, The EDge/IdahoED News. More here.
Question:
---
---