Tue., Sept. 10, 2013, 2:20 p.m.
Ex-County Email Figure Loses Ruling
Idaho's Court of Appeals today overturned a lower-court ruling that blocked a driver's license suspension for a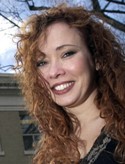 former Kootenai County court official after a misdemeanor DUI arrest in 2011. The Idaho Transportation Department appealed the decision about the license suspension for Marina Kalani-Keegan, former Kootenai County juvenile drug court coordinator. A hearing officer had ruled that the administrative license suspension was invalid because the arresting officer's original signature wasn't on his sworn statement, but it was; ITD sought reconsideration with a statement from a notary that the signature was original, but the hearing officer declined to change the ruling, nor did a district court/Betsy Russell, SR. More here.
Also: She left her juvenile court position in 2005; a subsequent public records lawsuit filed by The Spokesman-Review over flirtatious emails between her and county Prosecutor Bill Douglas led to a landmark Idaho Supreme Court ruling in 2007 that more than 1,000 emails between the two county officials were public records and not exempt from disclosure.
Thoughts?
---
---