Fri., Sept. 13, 2013, 8:23 a.m.
Remembering Som Jordan
It seems appropriate that Isamu Jordan named his band Flying Spiders. As the story goes, a flying spider was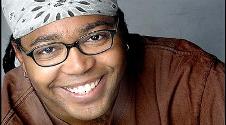 the scariest thing Jordan could think of, so that's what he named his band. Now, as the community grapples with his death last week at age 37, it's clear Jordan sat in the middle of a web that is Spokane's music scene, connected in some way to just about everyone. He'd written about them in the pages of The Spokesman-Review. He'd interviewed them for his P.A. System podcast. He's shared the stage with them. He'd championed their music. One person after another has called him the glue that held his community together. As the reality of his death by suicide sinks in, members of Spokane's music and arts community are reflecting on Jordan's hard work and striving to find a way to make sure that work wasn't in vain/Carolyn Lamberson, SR Spokane7. More here.
Thoughts?
---
---