Mon., Sept. 16, 2013, 2:08 p.m.
If Sandi Can't Unite, Neither Can Mary
We've had a debate for several days now re: Mary Souza's suitability to be mayor of Coeur d'Alene. Commenter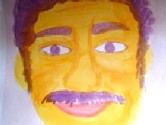 & Councilman Dan Gookin insists that Mayor Sandi Bloem has spearheaded a divisive administration, punctuated by the 4-3 decision to go ahead with the McEuen Field makeover without a public vote. Some have insisted just the opposite, that Souza, who spearheaded the failed RecallCDA effort is the divisive one, not Bloem. We can probably argue this one until the cows come home. And, yes, I grew up on a dairy and have seen cows coming up the lane with little urging to be milked. I'm willing to say, for the sake of argument, that both women have had a role in dividing this community -- Bloem, by not seeking a vote, and Souza, by staging a recall effort that relied heavily on partisan signatures to fill many of the petitions for the first half of the recall drive. Bloem, possibly wisely, has decided not to seek re-election to a fourth term. Souza, however, wants the job although Bloem backers -- and three straight elections prove that there are many of them -- oppose her. The community would remain divided under her as much or more than it would be under Bloem during a fourth term. If you're going to say one can't unite the town, you should be honest enough to say that the other can't either./DFO.
Thoughts?
---
---