Mon., Sept. 16, 2013, 8:46 a.m.
IFF's Charitable Status Questioned
Although charitable organizations are allowed to do some lobbying without risking their tax benefits, the Idaho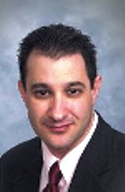 Freedom Foundation actively pushes and opposes legislation on dozens of issues every session in ways that more closely resemble a full-on lobbying group. "If Wayne Hoffman can call a committee chairman and have a bill pulled, that's pretty remarkable clout," said House Minority Leader John Rusche, D-Lewiston. At issue is whether taxpayers should be subsidizing its activities. As a charity organized under Internal Revenue Code section 501(c)(3), contributions to the Idaho Freedom Foundation are tax deductible. Contributions to lobbying groups organized under section 501(c)(4), such as the Sierra Club or the National Rifle Association, are not/Betsy Russell, Eye on Boise. More here.
Question: Do you think Idaho Freedom Foundation is playing fast and loose with 501(c)(3) guidelines?
---
---