Mon., Sept. 16, 2013, 3:43 p.m.
Lt. Gov. To Announce Re-election Bid?
Lt. Governor Brad Little is announcing this week in a series of statewide appearances that he will ask the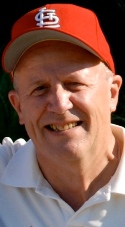 voters to renew his lease on the state's number two position. They should regardless of whom the Democrats may offer as the alternative. The former four-term state senator from Emmett has performed well whether leading trade missions or greeting visitors to his office. In this writer's opinion the 59-year-old Little is the best to hold the office since former State Senator John V. Evans served as lieutenant governor to Cecil Andrus. That is saying something because Idaho has had a series of fine "governors in waiting," all of whom did the state solid service especially when called on to exercise the full power of the Office of Governor when the sitting governor is out of state/Chris Carlson, Carlson Chronicles. More here.
Question: Do you know much about Lt. Gov. Brad Little?
---
---