Christie: Celebrate CdA Tribe
Christie Wood (RE: Fort Sherman Park to be Cheamkwet): Many years ago the NIC Board of Trustees (before my time) entered a nine-point agreement with the CDA Tribe that essentially recognizes their historic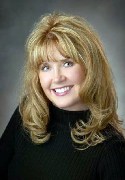 contribution to our wonderful site. Prior to the 75th Anniversary of NIC the Tribe did a beautiful dedication of the NIC beach. When Micheal Burke was President they contributed to, dedicated, and blessed our Rose Garden.They have also provided tribal names for our facilities. Every year they grace us with their presence at graduation and say a traditional prayer in their tribal language. I remember listening to a tribal student give an address a few years ago. She thanked the college for making her feel welcome on campus and explained that for many years tribal students felt like they were not wanted. It was heartbreaking to hear that. I could not be more pleased with the relationship we have with the Cda Tribe and I look forward to next weeks celebration of 80 years!
Also: The renaming of Fort Sherman Park to Cheamkwet Park will take place at the 80th anniversary celebration of North Idaho College from 5 to 9 p.m. today.
Question: I'm of the opinion that many Coeur d'Alene residents still don't understand the enormous contributions the Coeur d'Alene Tribe makes to its non-Indian neighbors and North Idaho. Do you?
---
---