Thu., Sept. 19, 2013, 8:51 a.m.
Mag Uses Tragedy To Trash Spokane
'There are three kinds of lies," Mark Twain once observed. "Lies, damned lies and statistics." Twain might not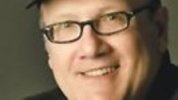 have originated the sentiment, but the logic contained is still spot on. Manipulating data to bolster a lame or false conclusion has started wars, fostered bad government and sparked a million saloon brawls. Now you can add trashing Spokane's reputation to the list. That's the result of an online Atlantic magazine story that purportedly uses statistical analysis to conclude that …"The next mass shooting will take place on February 12, 2014, in Spokane, Washington." That's actually the opening sentence to this rancid piece of speculative crap. The story is wrong on several levels, but its thoughtless timing tops the list/Doug Clark, SR. More here.
Question: Would you be angry if a national magazine speculated that your town would be the next site of a mass killing?
---
---